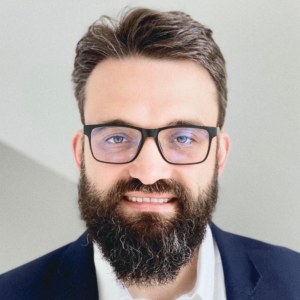 CEO, Chairman Of The Board
Marcin Hasse is co-founder and CEO of Softgent, an engineering company that provides innovation and services in communications and the broader IoT.
With over 20 years of professional experience, he has a unique blend of technical and business expertise. He has been at the forefront of many successful innovation implementations across multiple vertical markets such as telecom, industrial, and healthcare.
Prior to his involvement in Softgent's dynamic growth, he worked at Radisys Corporation as Director of Global Services and General Manager.
He began his career at Intel Corporation, where he was involved in the development of innovative communications software products.
Marcin holds a master's degree in information systems engineering from the Gdansk University of Technology, a leading technical university in Poland. His active cooperation with academia has resulted in many publications in technical fields.
Treat employees like they make a difference,
and they will.