Addressing the 4 main challenges of industrial manufacturing using an IoT system that offers RTLS functionality
These are times of pervasive solutions where devices monitor, analyze and process data.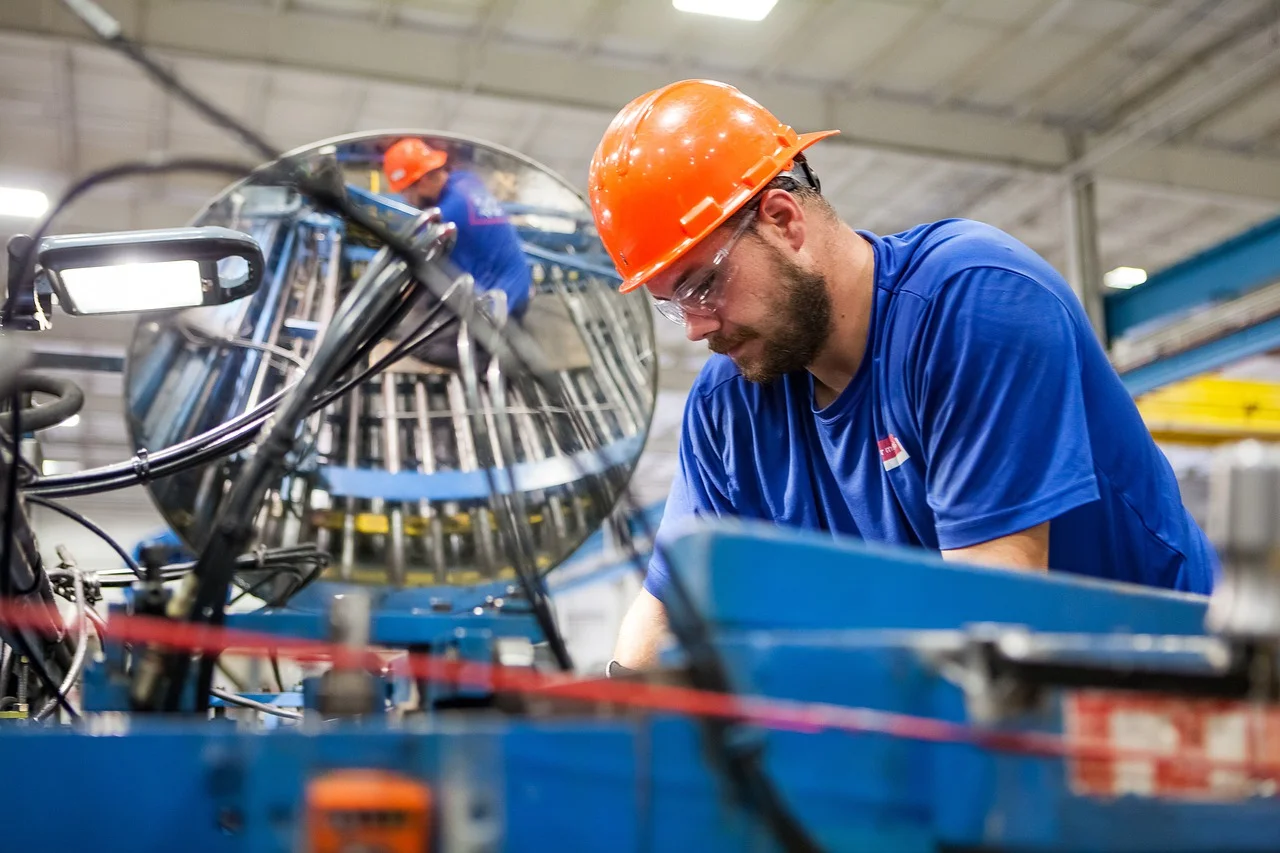 The knowledge built from this data is a tool for making business decisions. Those who do not do it are left behind and their organizations lose efficiency and competitiveness. Currently, smart industry, smart healthcare, and smart city are hot topics. The label "smart" can be attached to virtually anything that uses technology. However, we at SOFTGENT are cautious with this approach. For us, effective solutions are only those technology implementations that bring tangible business benefits and where the customer achieves the intended ROI. That's why we extended our IoT Flexgent platform with functionality that allows to determine the position of an object inside a building in real-time with high precision. We have developed equipment and software that we call TRACKGENT, and we have targeted our customers with offers that address 4 main challenges present in the manufacturing industry.
Assuring optimized workflow process management – by analyzing the flow of people, equipment, and goods in a production environment, it is possible to implement optimization that improves production efficiency.
Monitoring the flow of goods as a measure of production efficiency – through real-time insight into the location of materials and human resources supporting production processes in relation to the established zones.
Simplifying the access control system – by integrating the reading of the position of personnel with the access control system and with machine operation capabilities.
Ensuring safety of the working environment – by continuous monitoring of the environmental conditions (temperature, humidity, pressure, light intensity and noise, air quality) and by monitoring the process of evacuation or implementation of hazard warnings.
Imagine all these challenges addressed with a single, relatively easy to install and easy to integrate system, that additionally is not too expensive.
If you are responsible for production efficiency and don't want to be left behind, but use technology for the success of your business, tell us about it. We guarantee, that using our technology, together we will find a solution that brings clear and transparent benefits to your organization.
We also encourage distributors and integrators. This is a unique opportunity to include a marketable technology in your portfolio. We provide many support programs to ensure your success.
If you are developing an information system for industry and would like to extend your MES or ERP with additional functions related to positioning, we also encourage you to cooperate. Our system provides a clear API for easy integration and the knowledge gained from the data will be an undeniable value of your system.
Nearshore Software development and testing — If there is one thing that Covid has convinced many of us, it is that...
Read More