LoRaWAN - a good choice for multiple distributed IoT devices over a larger area
Implementation of IoT solutions can only be successful if we provide devices with communication capabilities that enable reliable data transfer to business intelligence engines. Only such reliability guarantees access to data, which interpretation for business needs becomes the motivation for building IoT infrastructure. In deployments, where many sensory devices are clustered in close proximity to each other, we have access to many well-known radio technologies. These technologies provide efficient and secure communication (WiFi) and sensors with reduced power consumption (ZigBee, BTLE). They operate within a relatively small network and their implementation on a larger scale requires installation of multiple access gateways.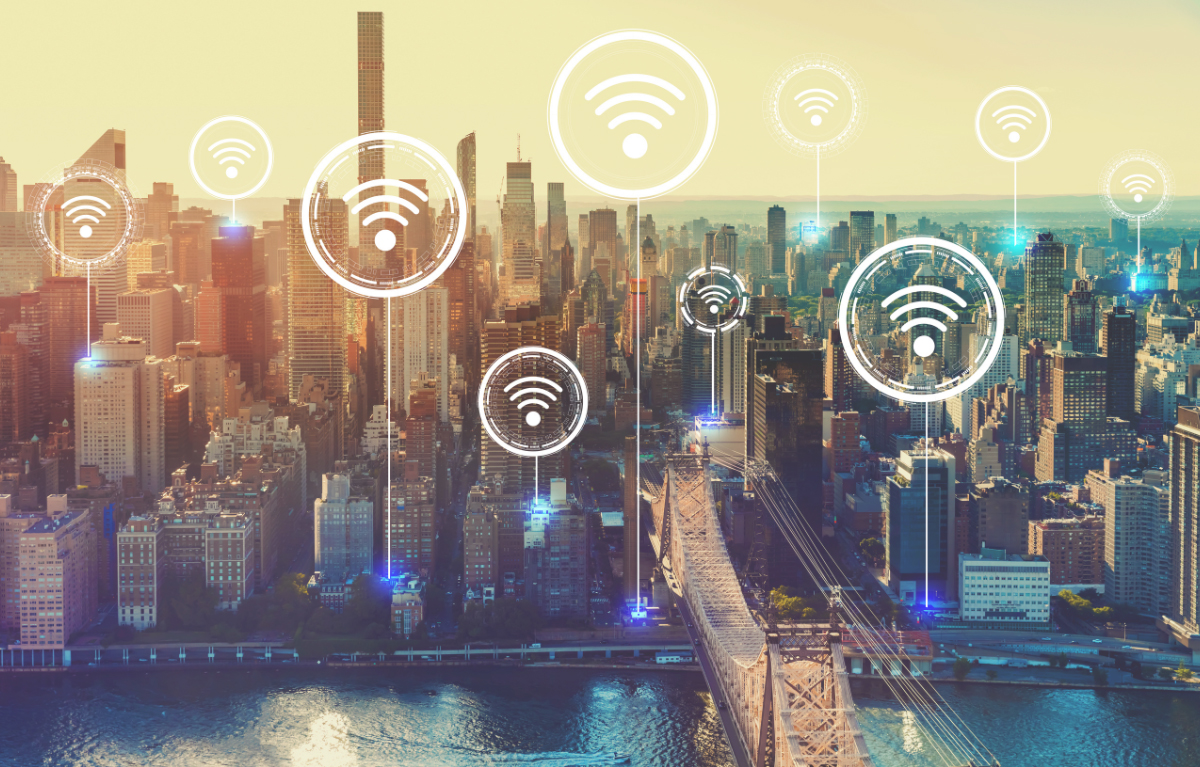 However, if your IoT project involves deploying sensors over a larger area, where building a permanent infrastructure is troublesome, then you should look for other radio solutions. A good solution is LoRaWAN® – Long Range Wide Area Network – a protocol developed by the LoRa Alliance. The hallmark of this technology is efficiency. LoRaWAN® features minimal power consumption, long communication range (up to 15 km in rural areas and about 2 km in dense urban areas) and secure data transmission (with AES-128 encryption).
When is the best time to think about LoRaWAN?
Smart city and smart agriculture – those projects seem to benefit the most from utilization of LoRaWAN technology. It is in cities and rural areas that we can easily build LoRaWAN networks and attach sensory devices to them. The benefit is indisputable. Low-cost infrastructure using radio devices communicating over long distances provides guarantee for best returns on investment in IoT technologies.
How to take advantage of LoRaWAN?
Let us know about your needs. Softgent provides proprietary hardware solutions to convert any sensors into ones that use LoRaWAN for communication. Our hardware engineers have extensive experience in implementing such projects. However, hardware is not everything. Our Flexgent IoT platform provides management of sensor infrastructure and gateways, as well as secure transmission to data warehouses hosted in the cloud. The use of this platform significantly reduces project time and implementation costs. Our software engineers and analysts will create a fully functioning solution addressing your specific business requirements.
Let's start a LoRaWAN project together!
Without the Shield Box, 5G testing is out of the question — Niche technologies based on 5G are becoming increasingly common....
Read More