AIoT - next stage of industry digital transformation
— 
Recently, Artificial Intelligence (AI) has been gaining popularity, and the possibilities for its application seem to be endless. And what value can be added from the synergy with another widely used technology – Internet of Things (IoT)? Such a combination is a true revolution of Industry 4.0.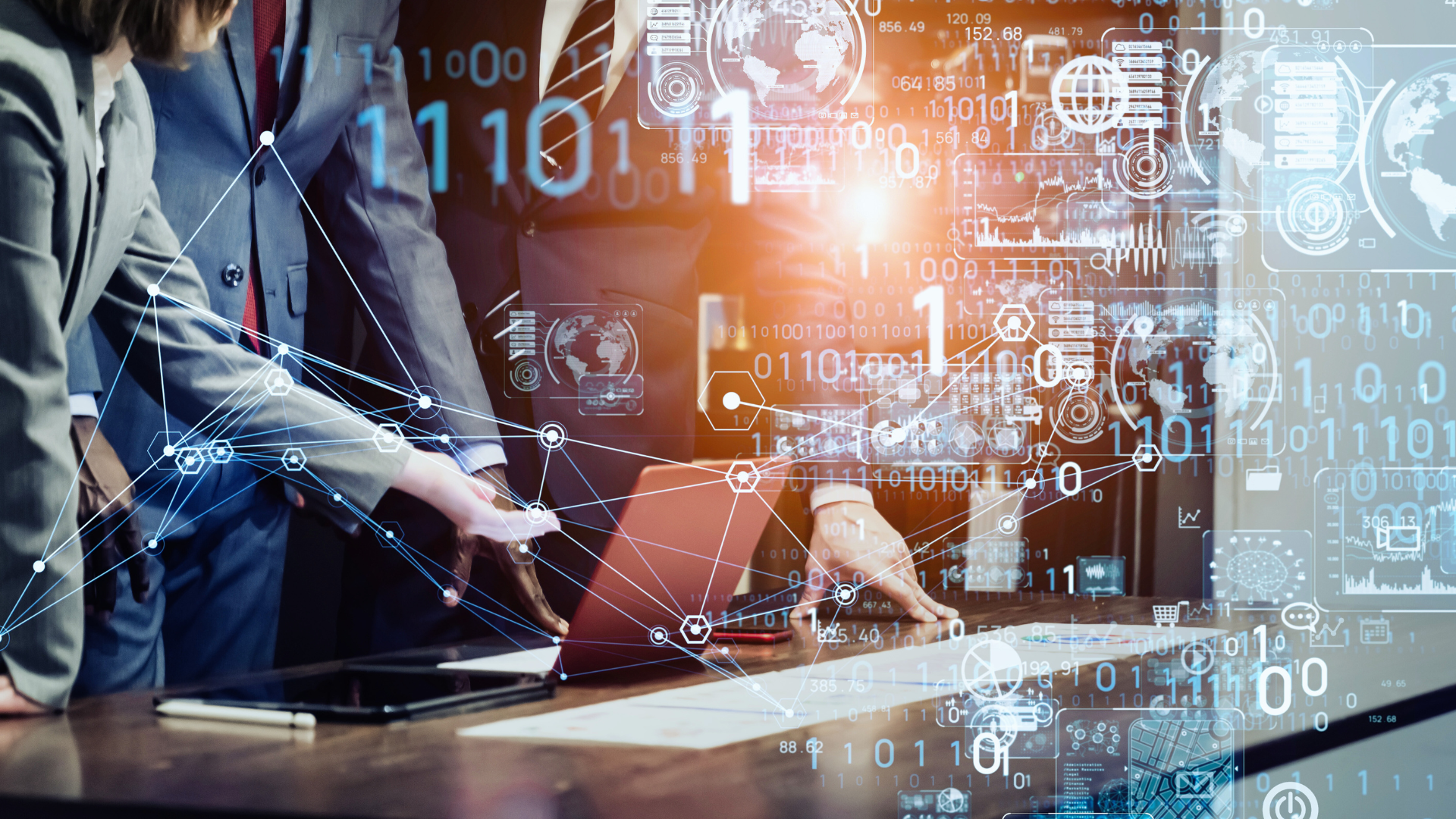 The fourth industrial revolution has become a reality. Mechanization and digitalization have been followed by the era of integrating the real world with the virtual one, thanks to global Internet and information technologies. Modern industry undergoes a revolution due to systems integration and network creation enabling efficient communication. Industry 4.0 is, in summary, a collaboration of people, digitally controlled industrial machines and IT systems, based on data updated in the course of operation. The core of this process is the ability for machines to communicate with each other without human intervention – this is the role of Internet of Things.
And what happens when we combine IoT with Artificial Intelligence? AIoT – Artificial Intelligence of Things, meaning intelligent, connected systems that have decision-making capabilities. Artificial Intelligence can maximize the use of data processed by IoT-connected components, which contributes significantly to their development. What does it mean? Based on telemetry data, an AI-based device is able to control the entire system of interconnected, synchronized machines cooperating through IoT, manage individual devices, and even make a decision on its own when it notes any parameters outside the norm. The use of AIoT in industry can not only allow to react in moments of potential crisis. Such technological synergy can significantly reduce such crises. Based on data, analyzing algorithms are able to predict potential crisis situations and inform in advance about possible irregularities.
The implementation of AI is a natural consequence of introducing IoT into industry. Devices connected to Internet of Things are generating an enormous amount of operational data within industrial facilities, exceeding human calculation capabilities. Factories collect information through numerous IoT sensors regarding e.g. environmental factors. Thanks to AIoT it is possible to react to this processed data in real time. Why is real-time data analysis so important? Based on up-to-date information, advanced analyses and conclusions can be done. These, in turn, enables quality improvements of generated insights, expanding the possibilities of predictive analysis and emergency scenarios preparation. AIoT-based systems "learn" to recognize external and internal factors that affect industry operations. This is a valuable skill that allows predictive maintenance, automated scaling, adjusting the specifics of operation and calibrating to changing conditions.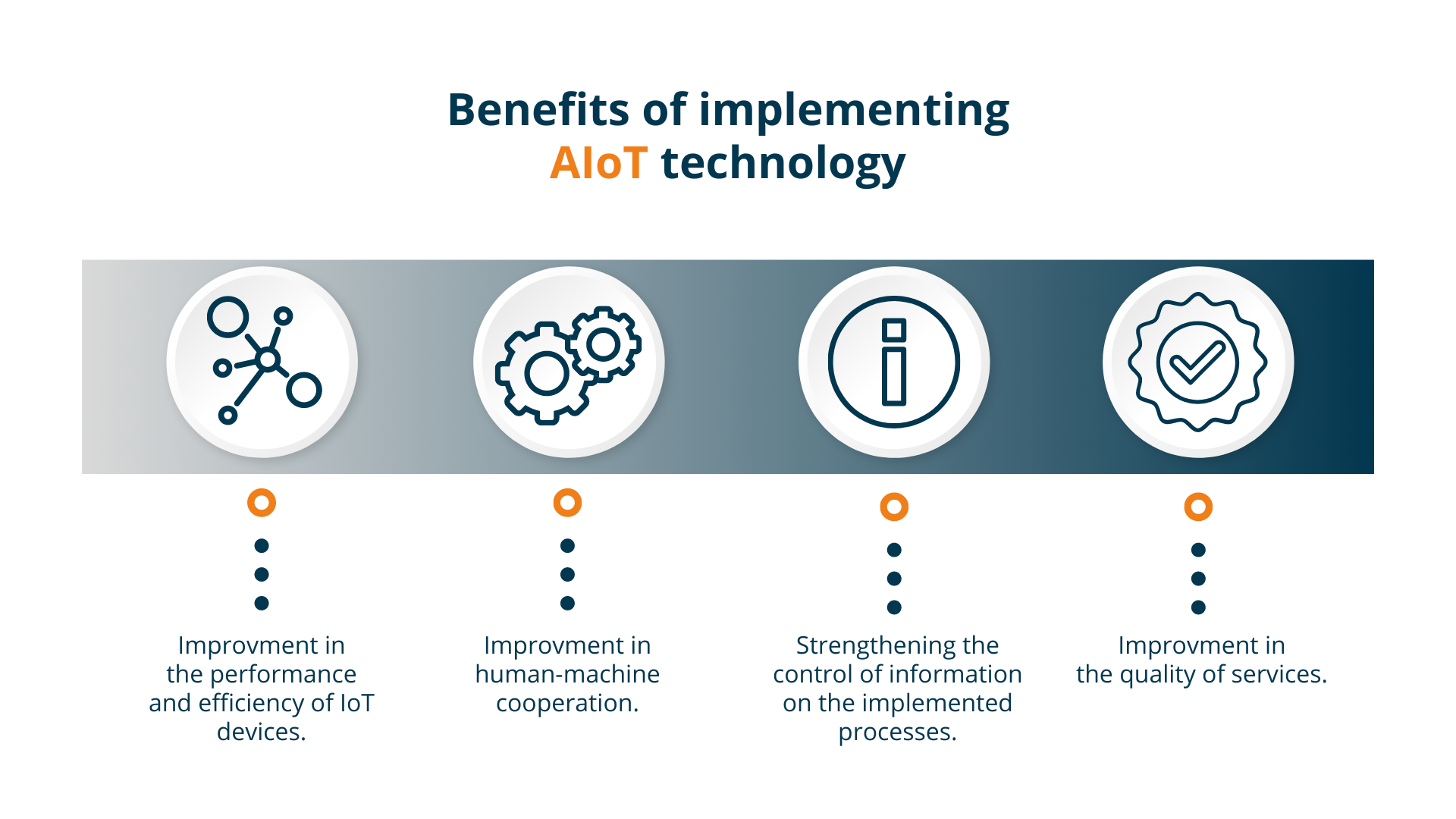 Artificial Intelligence is a huge step forward for companies using IoT technology in their industry facilities. The combination of these two solutions has already been successfully implemented and its application has reached business goals. Securing the ability to analyze, predict and automatically adapt to specific needs helps streamline industrial processes, which affects real profits.
Nearshore Software development and testing — If there is one thing that Covid has convinced many of us, it is that...
Read More